The platform connecting changemakers while traveling
Sleep
Connecting the dots, to accelerate the change.
Eat
Connect
Change the world
Impact Home is a network all across the world, where impact travelers can be welcomed and connected with impactful local people (the Impact Hosts) and share their stories while spending nice time in a local Impact Home.
1/1
They are using IMPACT HOME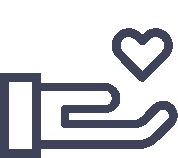 "Success in life =
People you meet + You create together
Keith Ferrazi - "Never Eat Alone"